Pendine Sands – Fastest bike ever @ 201.5mph – May 2018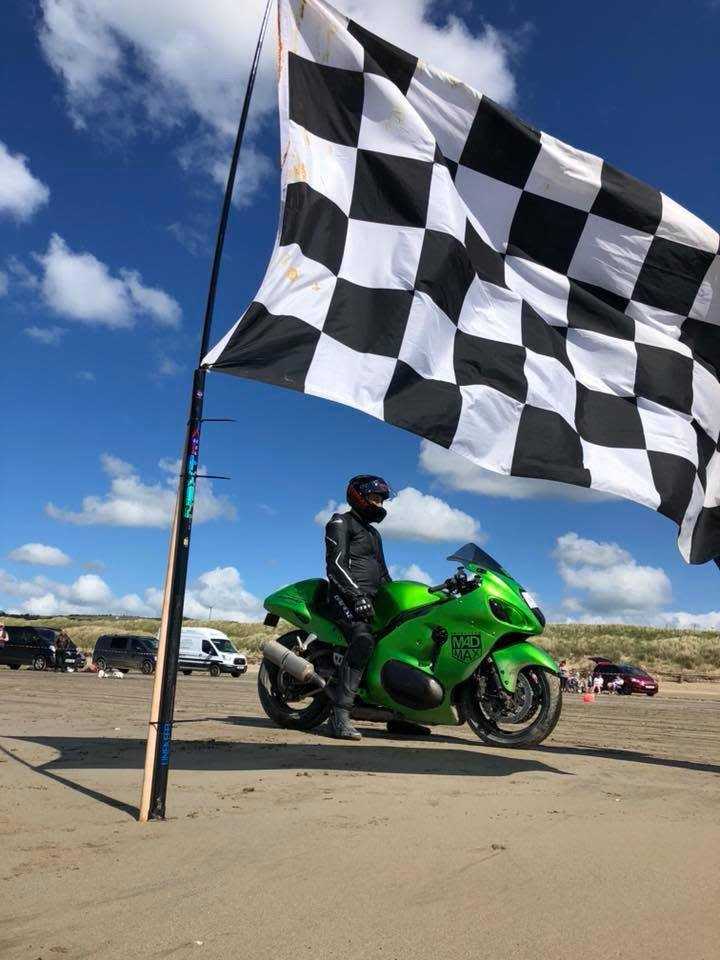 Zef Eisenberg achieves fastest ever wheel powered vehicle on Pendine sands @ 201.5mph on his MADMAX super charged Hayabusa on his first run of the day. No other bike or car has ever gone faster at Pendine sands. No other motorbike in history has ever gone faster on sand anywhere.
After a frustrating Saturday, where I was fighting for traction and grip, wet sand, etc… I thought the magic 200mph was not possible and just a fantasy. The sand and weather on Sunday, was looking good. Fellow sand speed rider Terry Smith put in a great first run and increased the pressure. I was next and felt there was no choice, but to just nail it and just ignore any speed wobbles, rear wheel slip and hold on tight. The run felt fast, but I never thought it was beyond 200mph. When I rode back to the finish line, they were waving frantically at me. I thought, oh no, did I miss the finish line, did I muck up. What did I do wrong? When they shook my hand and told me I'd set history at 201.572mph, I was shocked and amazed. Back at the start line, it all sunk it. After this the sand started to get more dry and fluffy and the speeds got slower for all. All in a day an amazing day at Pendine. Goal achieved!